Please scroll down for english version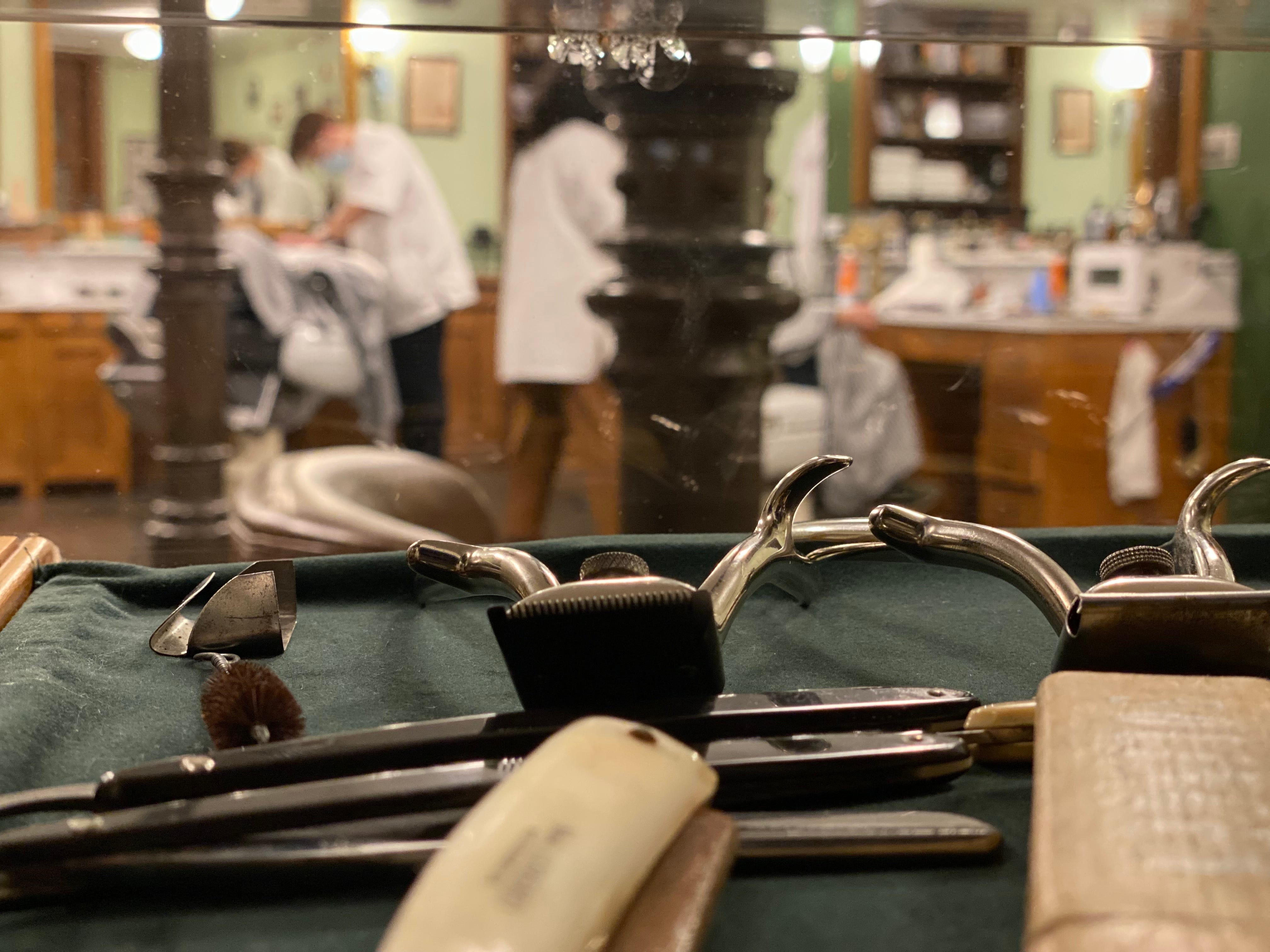 Werde Teil der Pompadour Familie.
Wir alle haben eine Leidenschaft für etwas. Unsere ist das klassische Barberhandwerk und
Oldschool Cuts der 20-50er Jahre!

Wenn du die gleiche Leidenschaft für unser Handwerk hast und Teil eines familiären authentischen Teams sein möchtest, solltest du dich bei uns bewerben!

Bei uns findest du ein respektvolles und offenes Umfeld. Ein guter Vibe und Spass an der Arbeit ist uns genauso wichtig wie eine faire Bezahlung. Wir sind Perfektionisten die sich gegenseitig fordern und unterstützen um unser Handwerk stetig zu verbessern.

Wenn du dir eine Zukunft mit uns vorstellen kannst, dann freuen wir uns darauf mehr von dir zu erfahren! Wir interessieren uns, was dich am klassischen Barbering reizt und weshalb du ein Teil von Pompadour sein möchtest.

Wir bieten die Möglichkeit von Vollzeit oder Teilzeit an sowie einen überdurchschnittliche Vergütung mit Leistungsabhängigem Bonus.

Was wir von Dir erwarten:


Erfahrung in der klassischen Barber Welt wird bevorzugt. Wenn Du neu in der Herren Branche bist, aber sehr leidenschaftlich und talentiert bist, zögere nicht dich zu bewerben.


Einwohner der EU/EFTA
Barbier Ausbildung oder Coiffeur EFZ
Sehr gute Englischkenntnisse, wenn nicht Deutsch oder Schweizerdeutsch als Muttersprache.

Soft Skills die wir suchen:
Kundenorientiert
Kommunikativ
Emphatisch
Kollegial
Starke Arbeitsmoral
Gut im Probleme lösen
Gutes Zeit-/Stressmanagement
Selbstkritisches Denken

Folgendes sollte in deiner Bewerbung nicht fehlen:
Ein kurzer Lebenslauf
Ein paar Zeilen über dich und weshalb du zu Pompadour passt.
Fotos von deiner Arbeit
Become a part of the Pompadour family.
We all have a passion for something. Ours is the classic barber trade and oldschool cuts from the 20-50s!

If you share the same passion, like to be part of an authentic Barber family and strive to be one of the best classic barbers, you should apply!

With us you will find a respectful and open minded environment. A good vibe and having fun at work is just as important to us as fair pay and work time. We are perfectionists who challenge and support each other to continuously improve our craft.

If you can imagine a future with us, then we look forward to hear more from you as a Person and to take a look at pictures of your work.

This job role is on a full-time or part-time employment basis of 43 hours per week over 5 days, with all the usual perks of Coiffeur Suisse GAV employment, 20 days payed leave, a very competitive salary (Range 50'000-63'000 CHF a year) plus a performance based gratification for those looking to push themselves and strive for excellence.

What you should bring to the table:
Experience in the classic barber world is preferred. If you are new to the industry, but very passionate and talented don't hesitate to apply.
EU/EFTA resident
Good English skill.
Soft skills we are looking for:
Customer oriented
Communication
Empathy
Teamwork
Work ethic
Problem-solving
Time/Stress management
Self Critical thinking
Organizational



What we are looking forward to find in your application:
A short CV
Why you're a good fit for Pompadour
Pictures of your work